Vacant land for sale in the Rocky Mountain Foothills
Colorado City is located in the picturesque  Greenhorn Valley just east of the Wet Mountains in Pueblo County.  Know for its year-round recreation including fishing, boating, and hiking.  This property is located just 1 mile away from the 55-acre Lake Beckwith State Wildlife Area.
The Hollydot Golf Club is just 4 miles away.  Hollydot is Colorado City's beautiful 18-hole public golf course. From the bent grass tees and fairways to the spacious Spanish-styled clubhouse, guests are sure to take notice of what makes Hollydot Golf Club an award-winning destination.
The Lake Beckwith State Wildlife Area is stocked with walleye, largemouth bass, black crappie, bluegill, channel catfish, and rainbow trout. Surrounding the reservoir is a 1.4-mile cement walkway for hiking, running, biking, and rollerblading. Canoes, pedal boats, kayaks, and boats with electric trolling motors are permitted.
Bishop Castle is about 20 miles away from the lot. The 160-foot high stone castle boasts several towers, a grand ballroom, stained glass windows, and even a fire breathing dragon. The project started in 1969 and it was all hand-constructed by area resident Jim Bishop.
1.36 acre Vacant Land. Unlimited fresh air. Imagine looking at the magnificence of the Wet Mountains from your own piece of the beautiful Rocky Mountains. 30 minutes from Pueblo off I25. Located less than 4 miles from the Hollydot Golf Course! 1 mile from Beckwith Reservoir! No utilities.
Legal Description: LOT 28 UNIT 13 COLORADO CITY
Pueblo County Parcel # (click on number ->): 4715413021 
Latitude: 37.960094
Longitude: -104.873779
Easy Owner finance, No Qualify, $199 down, $199/month for 50 months, $249 doc fee
Call 719-761-3935 for more details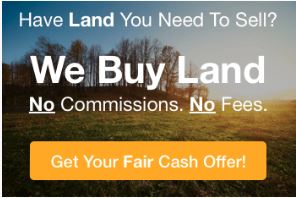 "Lands overall net worth will never be zero (while some other assets can lose, and have lost ALL of their value)"
"Land is tangible. Land can be used. You can walk on it. You can see it. You can touch it. You can feel it. It will never go away. Its overall net worth will never be zero (some other assets can lose, and have lost ALL of their value)."